Flymount Aero Camera Mount
At Rutland Plastics we pride ourselves on working in partnership with our customers, some of whom have been with us for decades and some who are just starting out with us. Rutland Plastics and Flymount have been working together since 2013. Flymount was founded in 2006 by Joe Knapton and his wife, Imogen. Joe, a keen windsurfer, spent his early years windsurfing and it was from this passion that they started Flymount.
When Flymount wanted to bring their mould tools for the Camera Mount back from China to the UK, Rutland Plastics offered the support they were looking for by carrying out remedial work on the tools and supplying fully assembled parts to Flymount.
Since then, we have helped to develop and bring a new product to market called the Flymount Aero. The Flymount Aero features a brand new patent-pending camera adjustment system for mounting on wing foil wings and kite surf central struts. Made from extra tough glass-reinforced Akulon®, with marine-grade metal parts, all made to withstand saltwater, impact and high levels of UV.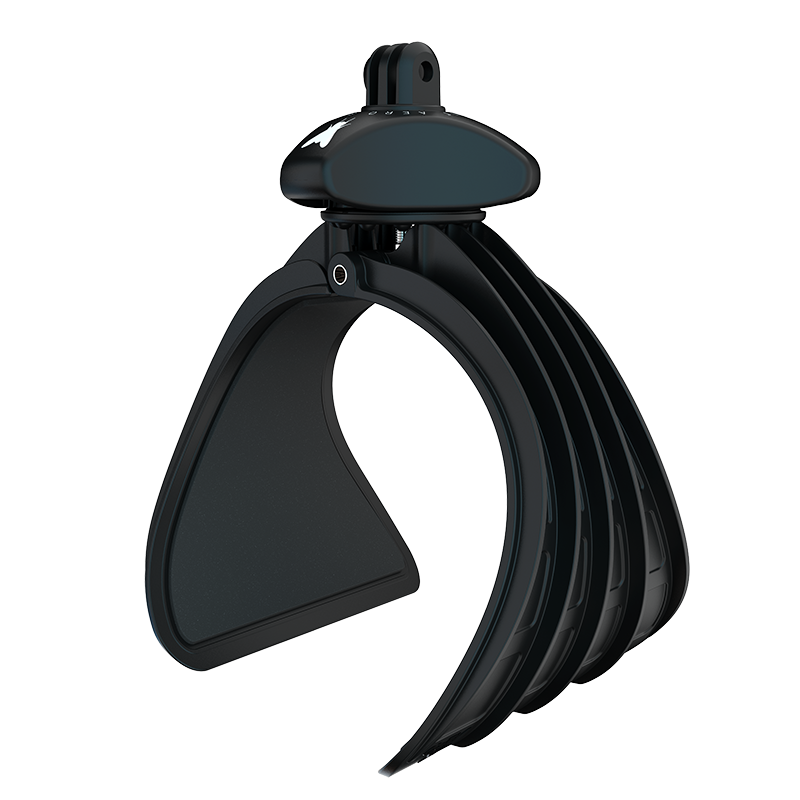 We worked with Joe from the initial designs and then went through a number of changes as the product was developed and refined. We produced 3D printed prototypes in-house to test and refine the ideas further. The testing and refinement ensured that the product not only performed as intended but also that its design was optimised for manufacture. As part of the service, Rutland Plastics helped source suppliers for the ancillary parts, using our experience to ensure that the parts would be fit for purpose.
The Flymount Aero is made from a number of different components the majority of which we manufacture and source. The product is assembled and packaged by us and then shipped for distribution.
Joe says ''We brought our moulds over from the Far East after years of problems. I felt that the extra cost of manufacturing in the UK would outweigh the quality issues we were encountering, but incredibly, the unit price for our products ended up being more or less the same. Once the cost of shipping and the high failure rate of the Chinese products were taken into account, we actually had a lower unit cost. And, of course, a better reputation with our customers.''
''We absolutely rely on Rutland Plastic's design and manufacturing expertise. Our ideas have been turned into world class products, enjoyed by customers all over the planet. We know that our designs won't be copied, and that the quality of our products will always be impeccable." Joe continued.
We are delighted that the Flymount Aero is a success and that Joe and his team are happy with the results from design through to manufacture and assembly. Here's to many more years of working together.