The Groundbreaker system is a new method for installing water supply to buildings. The Groundbreaker™ and INSUduct™ products are designed to make life easier for anyone installing a new or replacement water system.
Compared to other products, installation times can be reduced by up to 60%. It is discrete, cost effective and easily maintained. The Groundbreaker™ system is secured to the outside of a building in the same way as electric and gas meters. It can be located on any aspect of the building it serves and installation can be through the wall or via the traditional method, under footings.
Groundbreaker 2™ offers a developer a "universal" fitting for any pipe material, including MDPE, Barrier Pipe, Heavy Duty Rubber and is a 'preferred product partner' of GPS Protecta-line systems.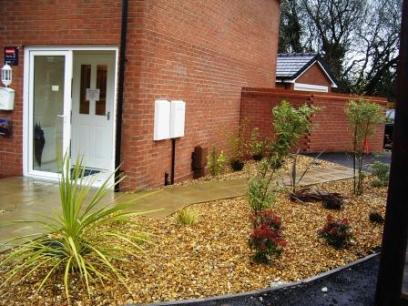 Groundbreaker™ exceeds water industry frost protection requirements and no specialist tools or plumbing skills are needed for installation. It provides an accessible control valve and also has a built-in non-return valve.
INSUduct™ protects water pipes from heat loss and freezing. This product provides protection for the pipes from the ground to Groundbreaker™ although it can also be used without the Groundbreaker™ system.
INSUduct™ has recently been upgraded with the assistance of Rutland Plastics, and is now being used in Manchester, Birmingham, Greater London and other major cities to speed up the replacement of water service pipes under the Government sponsored Urban Regeneration Programme.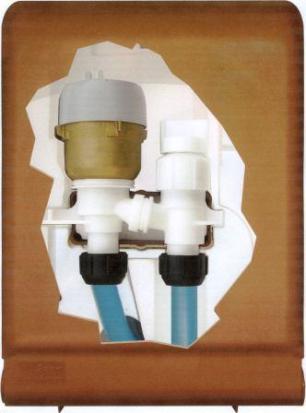 Rutland Plastics became involved with Steve Leigh and this project due to their design expertise and long history of supplying various products to the utilities industries. As part of the service the INSUduct™ is assembled by the company and supplied ready for sale and despatch by Groundbreaker Systems.
Both the Groundbreaker™ and INSUduct™ cases are manufactured in UV stabilised polypropylene due to its long term durability and cost effectiveness.