Using plastics as a replacement for metal is now quite commonplace. Some applications on first appearance seem far too demanding to make the switch. However, a combination of good design and appropriate material selection can meet the most exacting of demands.
One such application is the insulator that supports the third rail supplying power to electric trains. Parts of the rail network and the London Underground system use third rails to supply power to trains.
Allied Insulators Group supplies a wide range of insulators to the electricity, rail and telecommunications industries. The company has been supplying third rail insulators for more than 40 years with the original product being a solid porcelain insulator with a metal cap and flange base that is cemented to the porcelain body.
The challenge for Allied Insulators was to remain competitive by developing a polymer replacement. To achieve this they approached Rutland Plastics for their help due to their expertise in demanding engineering applications. This case study is an excellent example of how Rutland Plastics, working in partnership with the customer and the material supplier, can provide the optimum solution.
Allied Insulators approached Rutland Plastics with a provisional design for a moulded third rail insulator. Rutland Plastics proposed a number of changes to the part to improve mouldability and functionality. Once a design had been agreed, budget costs were prepared for Allied Insulators to assess the viability of the project.
The decision was taken to progress the project and it was at this stage the material supplier, Sumika Polymer Compounds (UK), became involved. All three companies met to discuss the project in detail and Sumika carried out a series of FEA (Finite Element Analysis) studies of the design to check its performance against the Network Rail requirements.
Results exceeded expectations and only a few minor changes were needed. Material recommendations were made and test blocks of the proposed material were supplied by Sumika to enable Allied Insulators to assess the suitability of the proposed polymer compound.
Rutland Plastics arranged for prototypes of the parts to be manufactured. These were purely to show the appearance of the product and demonstrate its versatility and ease of installation. Network Rail required some final design changes which were once again evaluated by Sumika using FEA. Following a successful outcome tooling was ordered.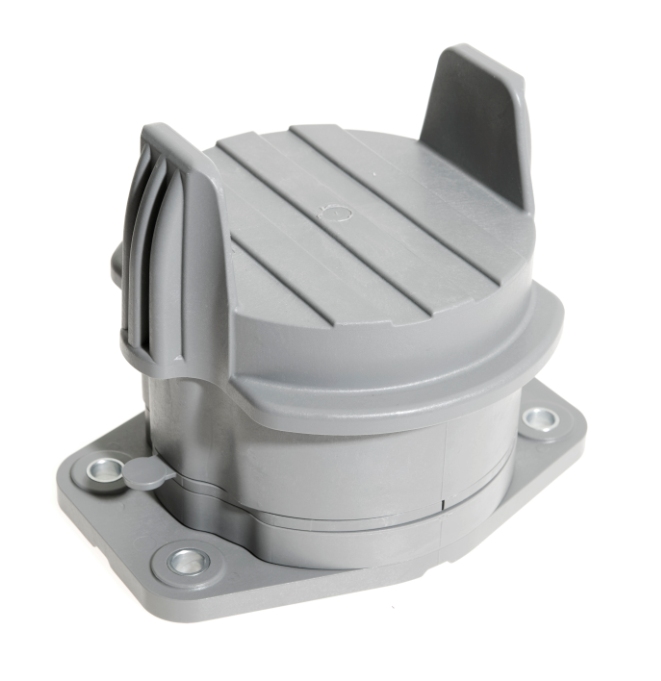 The final stage was the supply of parts for Network Rail to install on a test track. The new moulded third rail insulator passed with flying colours. Subsequently, there were requirements for a flame retardant version. Further development work was undertaken and a new version introduced moulded in a BASF grade of Flame Retardant Nylon.