Reversing a bus or coach can be a tricky and potentially dangerous operation. Hundreds of reversing accidents occur every year causing damage to vehicles or worse, injury. These accidents frequently occur because of the blind spot immediately behind the vehicle. Some years ago, Rutland Plastics was heavily involved in the development of the Rear scope Lens. The Rear scope Lens is essentially a prismatic lens fixed to the rear window of the bus or coach that enables the driver to see any persons or objects immediately behind the vehicle.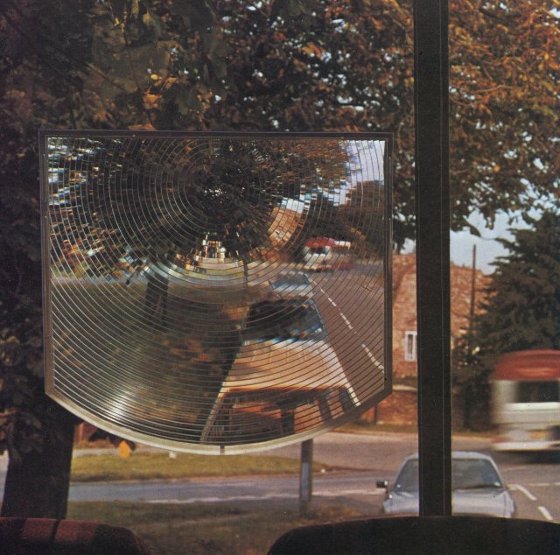 As the picture alongside shows, a very clear view is provided by use of this device. There are no complicated fixings or adjustments required, it is simply attached to the rear window in an easily viewed position using strips of adhesive foam. The device allows the driver to see any object in their blind spot.
As the driver can now see what is behind his vehicle the number of reversing accidents can be substantially reduced so saving lives and loss of vehicles while repairs are carried out. Furthermore, the lens reduces window fogging in cold weather.
Acrylic was chosen for this product due to its clarity, even with thick sections and after long exposures to outside atmospheres. This material is resistant to ultraviolet radiation and weathering.
The tool design was very complex and required considerable development to arrive at the optimum viewing clarity. As with all lenses it was necessary to give the mould a highly polished surface.