ACRYLONITRILE BUTADIENE STYRENE (ABS)
ABS is a tough material with most grades it is yellowish in colour with some degree of translucency but is close to opaque in nature although there are some transparent grades available. A wide range of properties are possible from medium impact through high and very high impact, as well as high heat, plating and flame retardant grades.

Please Note: This page is for information purposes only. Rutland Plastics is an Injection Moulder and does not supply polymers.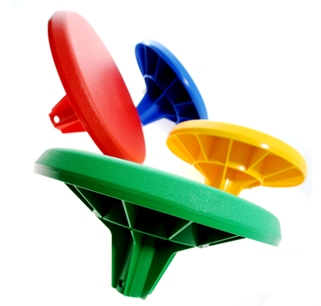 PROPERTIES
ABS has high impact strength, good scratch resistance and hardness with high gloss. It also has good mechanical strength and rigidity with good dimensional stability. Fillers can be incorporated to improve rigidity. ABS may be blended with other plastics, most commonly Polycarbonate (PC/ABS), in order to improve particular performance properties.
COLOURING
Mouldings can be produced in a wide variety of colours and are dimensionally stable with high gloss finishes possible. The surface is resistant to scuffing but has poor weathering properties. For outdoor use carbon black or UV stabilisers should be added.
Finishing
Mouldings can be joined by welding and adhesives. Decoration using printing, embossing or metallizing is possible. ABS is easily machined on conventional metalworking machinery although mouldings should be handled carefully as they can easily scratch.
CHEMICAL RESISTANCE
| | |
| --- | --- |
| Mineral Acids (dilute) | Fair |
| Mineral Acids (concentrated) | Poor |
| Alkali | Excellent |
| Alcohol | Good |
| Ketone | Poor |
| Aromatic Hydrocarbon | Poor |
| Chlorinated Hydrocarbon | Poor |
| Detergents | Excellent |
| Oils, Greases | Good |
ABS USE
| | |
| --- | --- |
| Appliance/Consumer Electronics | 25% |
| Packaging | 18% |
| Automotive | 17% |
| Business Machines/Telecommunications | 15% |
| Pipes | 8% |
| Extrusion GP | 7% |
| Other | 10% |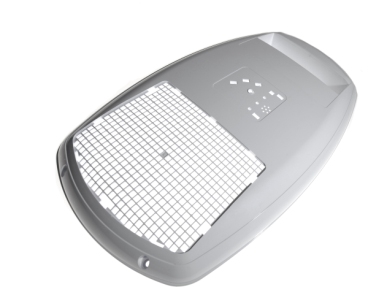 APPLICATIONS
ABS is widely used in the automotive industry due to its high impact strength, good heat distortion, high gloss appearance and suitability for electroplating. Typical uses are mirror housings, radiator grilles, wheel covers and instrument panels. Also used for office machines, pipes and pipe fittings, refrigeration, vacuum cleaners and other kitchen appliances. PC/ABS may be used where a higher heat resistance is required, for example in the manufacture of hair dryers, irons and coffee makers.