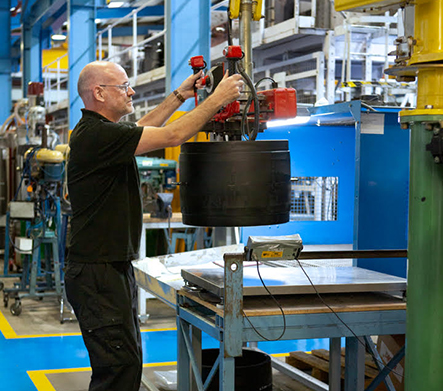 Position:
Tool Maintenance Engineer
We are seeking a Tool Maintenance Engineer to join our tool maintenance team servicing, repairing and assembling mould tools to run within injection moulding machines.
A salary of up to £30,000 depending on the candidate and the wider package *non-contributory pension, private healthcare, profit share bonus and life assurance subject to a qualifying period.
Generous 32 days' holidays (increasing with years of service), and including Christmas shutdown and bank holidays. All PPE provided and on-site parking.
Role Requirement:
Proven engineering background with relevant engineering qualifications.
Experienced repairing, maintaining and servicing complex injection moulding
tools.
Work closely with the Tool Maintenance Supervisor to ensure all tool maintenance
activities are delivered effectively and efficiently.
Understanding and exceeding the expectations of our customers with regard to
delivery and service.
A logical approach to problem-solving combined with superb organisational skills.
Strong work ethic, resourceful with bags of initiative and a solid team player.
Excellent communication skills.
Although our ideal candidate will be a time-served tool maintenance engineer, we will give serious consideration to a driven individual with a can-do attitude who can demonstrate a real desire for personal development and progression.
Note: this is shiftwork alternating weekly, Mon-Fri 6 am – 2 pm and then 2 pm – 10 pm the following week (37.5 hours per week).
Interested, then we would like to hear from you? Please apply through Indeed.
*Send in a covering letter briefly outlining your experience and suitability for the role, along with your CV to Carl Martin.
Closing date for applications is 2:00 pm on Friday 19th February.
Reference ID: CMARTIN.JAN21
Application Deadline: 19/2/2021
Job Types: Full-time, Permanent
Salary: Up to £30,000.00 per year
Schedule:
COVID-19 considerations:
We adhere to guidance based on current recommendations from the UK Government website and those of our industry body the British Plastics Federation.
Work remotely: