June News. Apprentice, Outsourcing Large Mouldings
APPRENTICES ACHIEVE THEIR CHOSEN ROLES
APPRENTICE PLACES OPEN UP A WHOLE NEW WORLD
This time last year the company offered up four apprentice places, double the amount of the regular annual intake. Applications were many and the contest for the four places was intense. Making it through the recruitment process were Lewis Still 21, Xavier Straight-Garten 21, Isaac Topley 19, and school leaver Craig Redfern 16.
During their first year of training the apprentices were rotated around the business to gain experience across all departments. Towards the end of the programme they were able to apply to work in a department of their choice, if there were places available. This month saw them start their chosen roles.
Steve Ayre, MD said "I am delighted with the group. They all have a great attitude and a real desire to progress their learning. Here at Rutland Plastics, our culture is about providing an exceptional service with technical excellence at the heart of what we do. By bringing in staff at apprentice level we can instil this culture early. A significant number of our employees started as apprentices".
Craig Redfern, at 16 the youngest apprentice, begins his new role as Trainee Tool Technician. Speaking of the company's apprenticeship scheme he said "It has opened up a whole new world, very different to school. I have gained confidence and besides the technical skills I have learnt, the most valuable have been people skills particularly in communication".
Lewis Still, is pleased with landing a place in our Quality Assurance department. On leaving school he did some shop work and worked briefly as a machine operator. Now with the chance to learn a profession he intends to become a highly qualified member of the team.
Joining the Production Technicians are apprentices Xavier Straight-Garten and Isaac Topley. Both knew they wanted an alternative to university, Xavier and Isaac agreed " …finding a career path early, learning new skills and being paid could not be better".
WE ARE AT MANUFACTURING NORTH EAST
VISIT US ON STAND D7, JULY 4 – 5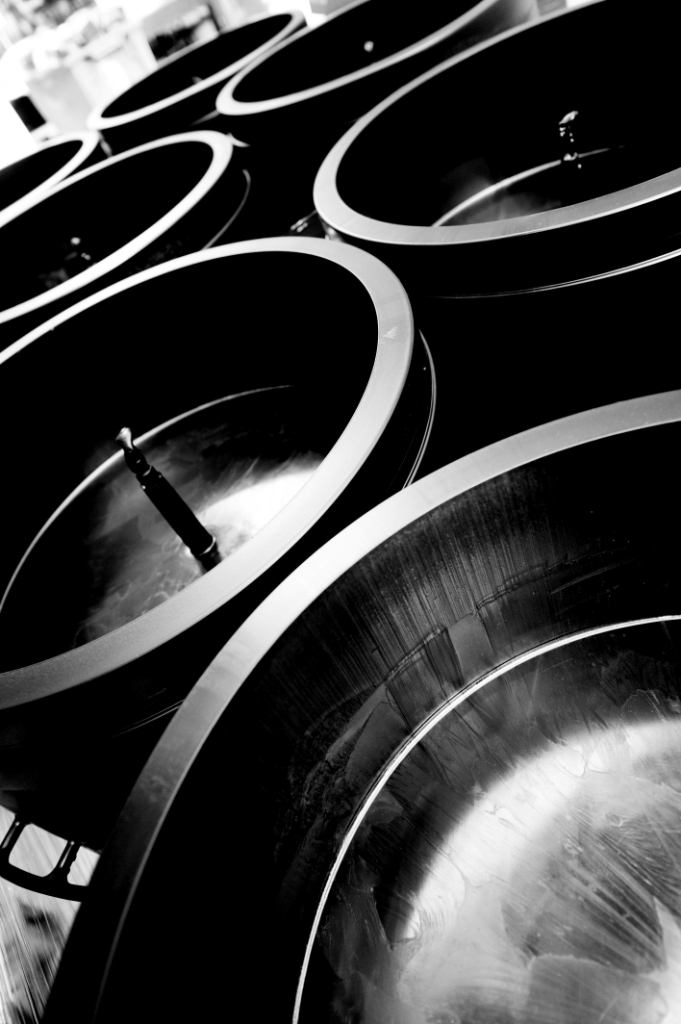 We routinely mould parts which have large surface areas up to 1.5m2 although we competently produce injection mouldings up to 48kg in weight, we have particular expertise in thick section mouldings up to 100mm.
Our mould shop is equipped with 30 machines utilising the latest computer technology and robotics. With decades of large moulding experience, we manage and run large part work efficiently and effectively whether that is for a single tool or a suite of tools on a short or long-term supply.
Casual furniture, containers, crates, pipes, couplings, automotive parts are a few of the varied large items we mould.
Take a glance at our extensive plant list. Such a range is unusual for a custom moulder – it enables us to provide both manufacturing flexibility and capacity to perfectly partner most outsourcing needs.
BREAKING OUT THE BIG TONNES
CASUAL FURNITURE, CONTAINERS, CRATES, PIPES AND COUPLINGS ARE A FEW OF THE VARIED LARGE ITEMS WE MOULD.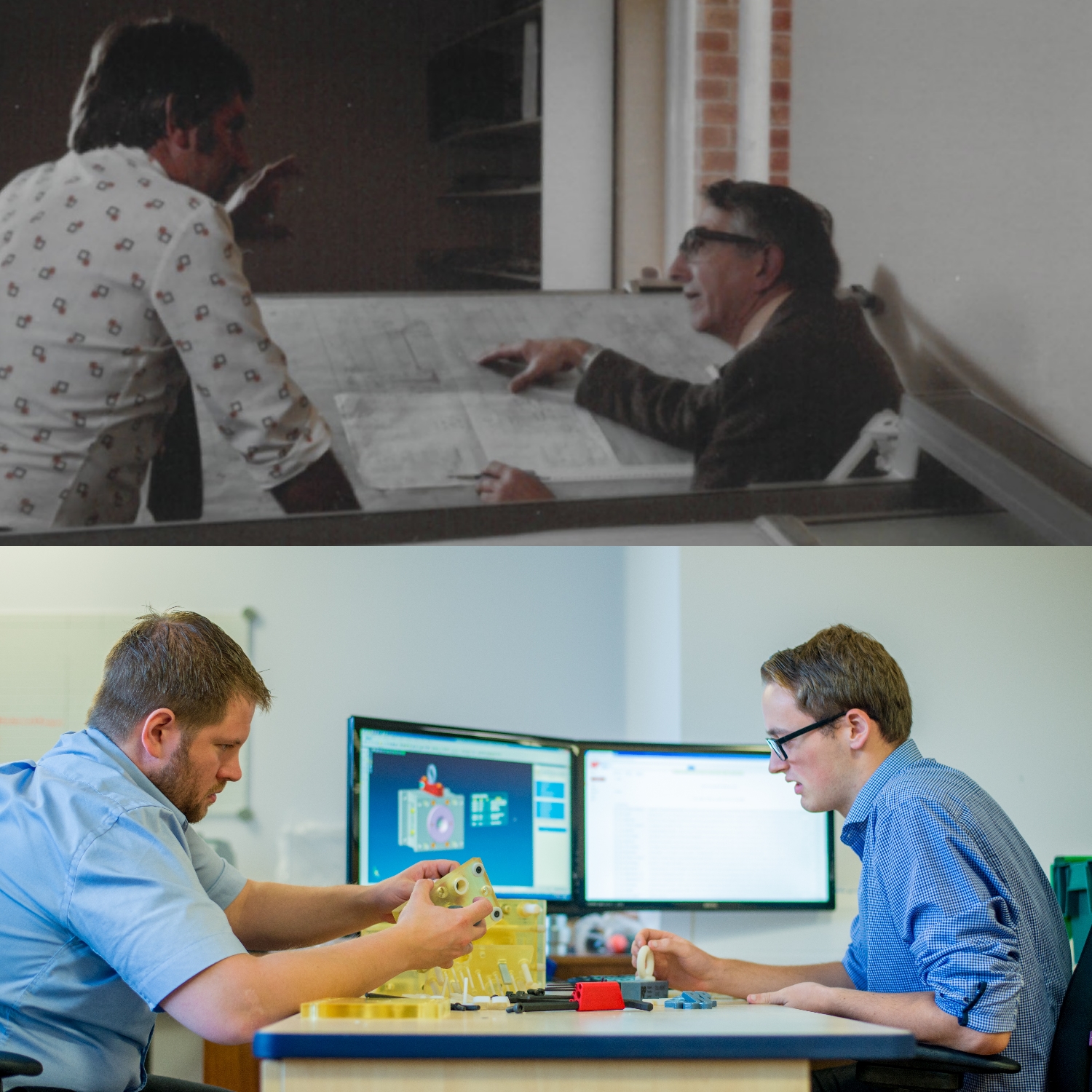 From drawing board to 3D printing.  Compare the photos 1976 and 2016; our design dept. has certainly seen some changes; compasses, T squares, triangles and French curves replaced by 3D-CAD with massive impact on the design cycle. Today we are designing faster, with more complexity and producing prototypes as near as damn it to the final product. But one thing that has not changed at RP is our passion and excitement for what we do.
To find out how shared enthusiasm and commitment can benefit what you do, come and talk to us at Manufacturing and Engineering North East 5 -6 July, Stand D7