POLYMER THERMAL TESTING (PART 1)
VICAT SOFTENING TEMPERATURE
This test measures the temperature at which plastic starts to soften rapidly. A round flat needle with a 1mm2 cross section penetrates a test specimen under a predefined load, and the temperature is raised at a uniform rate.
The test assembly is immersed in a heating tank starting at a temperature of 23OC. The load is applied after 5 minutes. The temperature of the bath when the needle has penetrated the specimen by 1mm is reported as the VST of the material at the chosen load and temperature rise.
Both ASTM D1525 and ISO 306 use two different heating rates and two different loads:
ASTM D1525
Heating Rate A: 50OC/Hour
Heating Rate B: 120OC/Hour
Loading 1: 10N (1kg)
Loading 2: 50N (5kg)
ISO 306
| Method | Load (N) | Heating Rate |
| --- | --- | --- |
| A50 | 10 | 50 |
| B50 | 50 | 50 |
| A120 | 10 | 120 |
| B120 | 50 | 120 |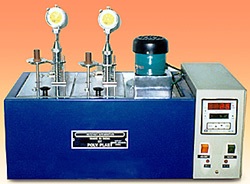 HEAT DEFLECTION TEMPERATURE AND DEFLECTION TEMPERATURE UNDER LOAD
Heat Deflection Temperature (HDT) is a relative measure of a material's ability to perform for a short time at elevated temperatures under load. Therefore, the test measures the effect of temperature on stiffness.
In both ASTM and ISO tests the specimen is placed in a silicone oil filled tank. A force is applied for 5 minutes. After this time the temperature of the oil is raised from 23OC at a rate of 2OC per minute. The deflection of the test bar is constantly monitored. The temperature at which the deflection reaches a predetermined level is reported as the Heat Deflection Temperature (HDT) or Deflection Temperature Under Load (DTUL).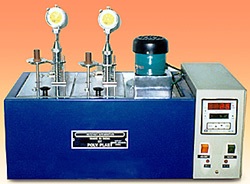 ASTM D648
Load edgewise in 3-point bending.
Outer fibre stresses:
0.455 MPa (66psi)
1.82 MPa (264psi)
Standard deflection: 0.25mm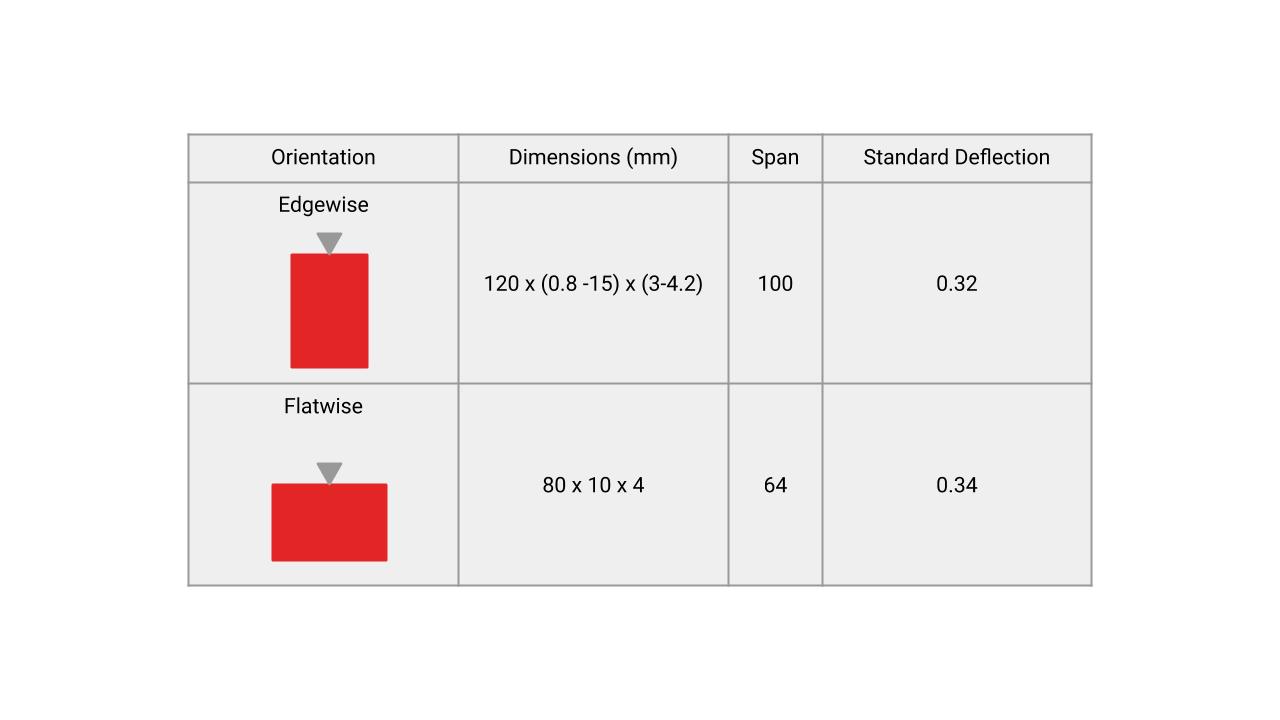 ISO 75
Outer fibre stresses:
A: 1.80 MPa
B: 0.45 MPa
C: 8.00 MPa
Testing can be either flatwise or edgewise