CONNECTION PIN HOLDS THINGS TOGETHER
Phi Group is the most experienced retaining solution specialist in the UK in both the design and installation of modular block wall systems.  These act as retaining walls by linking the block to soil reinforcement and become substantial structures capable of resisting high loads to almost any height.
MATERIALS
There are many applications including:
Retail parks and superstore developments
Commercial and business parks
Highway and rail infrastructure projects
Private and social housing developments
Airports
Leisure facilities, stadia and theme parks
Marinas, quays and river works
Landscaping schemes
For ease of construction the blocks were designed to lock together without the need for soil reinforcement.  As part of this method of construction a simple and economic device was required to locate and retain the blocks whilst the wall was under construction.  Phi Group approached Rutland Plastics to assist them in the design and manufacture of a 'pin' to achieve this.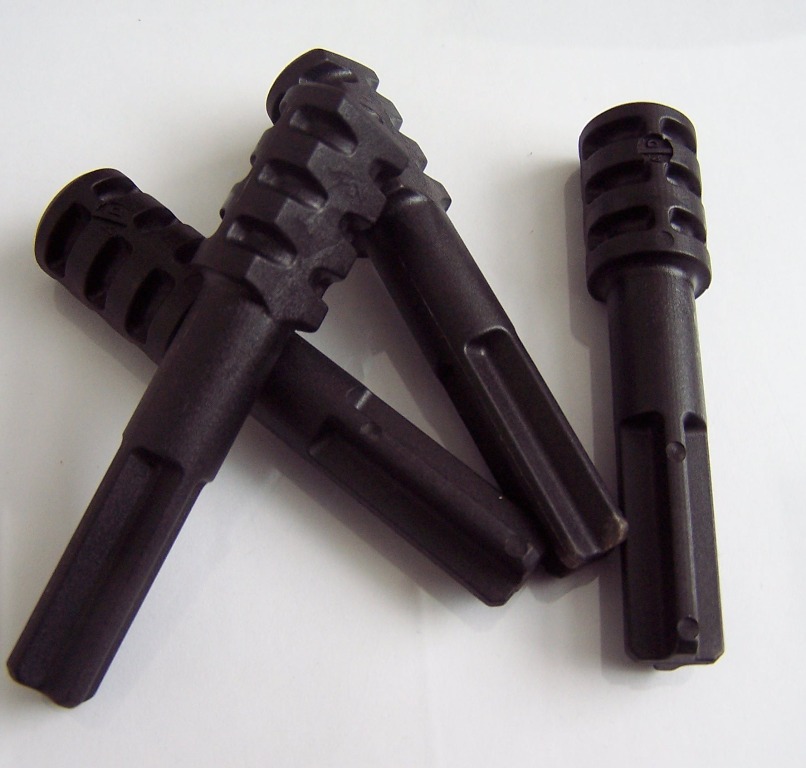 Rutland Plastics was chosen because of their experience in thick section moulding and development of products for demanding applications.  A 30% Glass Filled Nylon was chosen for its strength and rigidity, with the design of the pin itself adding to the strength of the finished component.
For more information: www.phigroup.co.uk