Getting our Teeth into a New Product
A proposal for a travel case to protect a battery toothbrush from turning on mid-journey and draining its power was presented to us as a conceptual design. "The brief was simple to begin with – a box for my electric toothbrush", explains Ged McCall, Schelle founder. The vision was for a product that would be lightweight and compact, but also robust.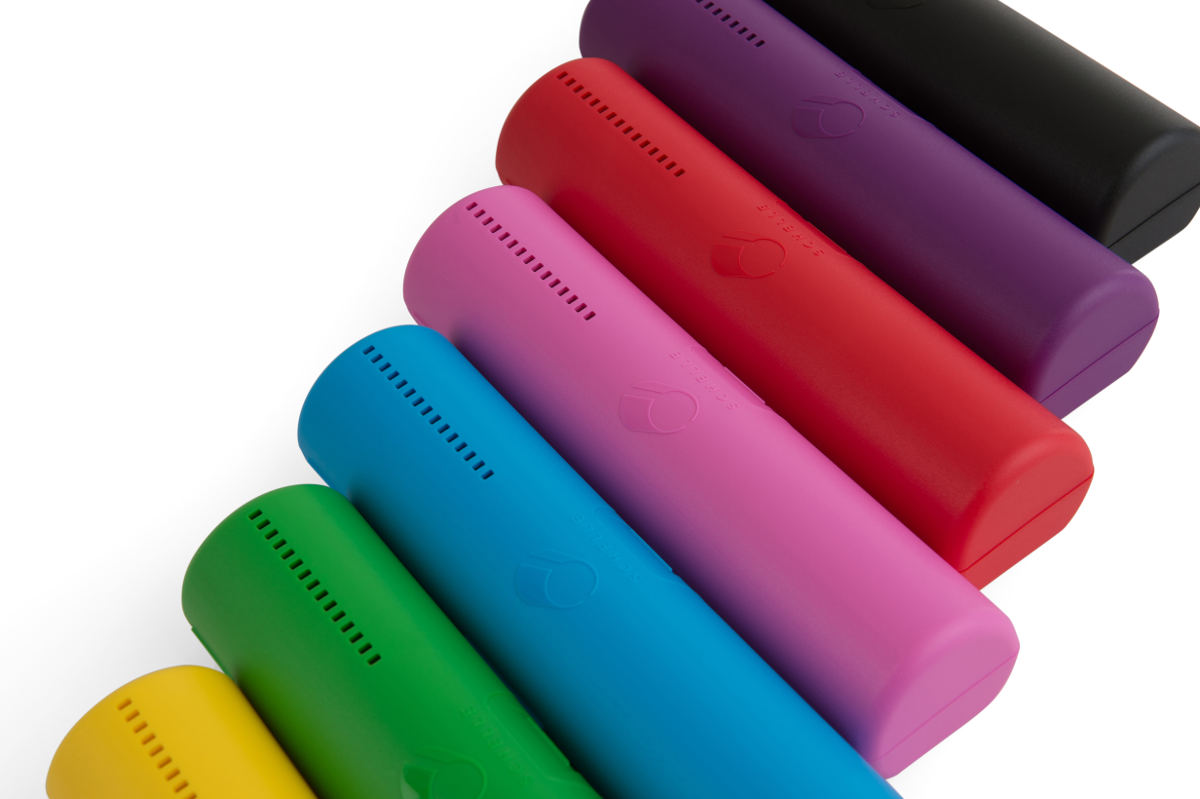 Our design team discussed the manufacturability of the case with the customer and suggested improvements to both the outer and inner features. These enhancements meant that the cost of the mould would be reduced and additional savings could be made on assembly costs. We were also able to recommend the use of a polypropylene material with antimicrobial additives. We trialled the design in a number of different grades, finding the optimum solution. The result has been a dishwasher safe, shatterproof case, moulded in eight colours.