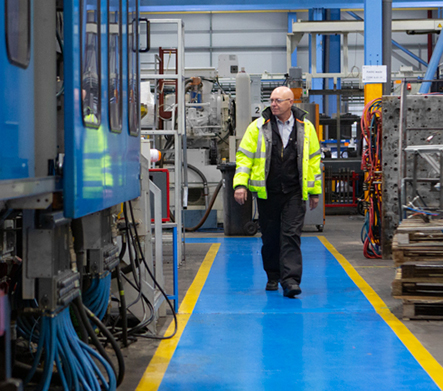 Position:
Warehouse Operative
We are looking for an individual with an eye for detail, someone who possesses a 'do it once; do it right' mindset, where you will play a hands-on role in the success of your team.
*
Ideally, you will have recent experience of working in a similar environment.
The key responsibilities of this role are:
Champion housekeeping to maintain a safe warehouse environment.
Loading/unloading vehicles in accordance with delivery manifests.
Ensuring that goods are received, stored and dispatched correctly.
Physical completion and accurate documentation of warehouse activities.
Question at every materials transaction; 'Does this feel right? Is this safe? Is this the standard I would expect? etc'.
Actively engaging with new warehouse/company procedures.
Work closely at all levels to optimise our warehouse and logistics operation.
The ideal candidate will have:
A good general understanding of our warehouse operations.
A proactive attitude communication and collaboration at all levels.
Be a role model for Rutland Plastics Values and associated Behaviours.
Competent IT skills using MS Office, Google Drive and Production systems.
Reach / Bendi / Flexi trained staff preferred but not essential.
Working Shifts : 5:48am – 2:00pm / 1:48pm – 10:00pm rotating weekly.
Pay rate : £11.30 per hour.
Applications for this position should be made by sending your latest CV and covering letter.
The closing date for applications is 8am on Monday 26th July 2021, although interviews may take place before this date for suitable candidates.
*
Job Types: Full-time, Permanent
Salary: £11.30 per hour
Benefits:
On-site parking
COVID-19 considerations:
We follow strict Covid guidelines as outlined by our industry body the British Plastics Federation
Work remotely:
No