What you should check before choosing an injection moulding partner (part 1)
This is part of a series to help you find your plastic injection moulder partner:
Plastics Moulder Part 2
Plastics Moulder Part 3
Whether you are starting on a new project that involves injection moulding, or you have existing mould tools that you wish to move, how can you ensure you find the right partner? Of course, there are risks with any new supplier but the investment in new mould tools can be quite high. Poor quality parts or a failure to supply on time is beyond your control and can damage your reputation. Over the next three pages, we detail the things you should look for when choosing a moulder, and how Rutland Plastics meets those requirements.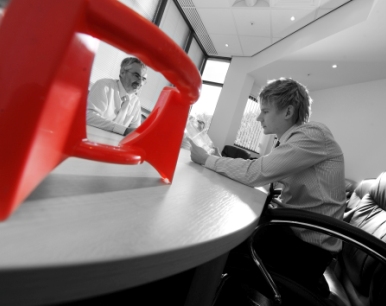 HOW LONG HAVE THEY BEEN IN BUSINESS AND WHAT IS THEIR REPUTATION?
When looking for a plastic injection moulder you need to be sure they are reliable and will provide you with quality products and services.
Rutland Plastics has been around since 1956 providing a quality service to a wide range of industries.
There are a number of background checks you can carry out to help you make a decision:
Run a search on Google.  How high up the rankings does the company come?  Organic search results are an indication of the amount of time a company has been around and the relevance and informative nature of its website.
Look at the website.  Is it easy to navigate and informative?  It is relatively easy to mislead on the internet but if a company is reputable its website will include plenty of information about the company and the services on offer, along with supporting images
Rutland Plastics' website not only contains information about the company and its services but also has a wealth of information on design, materials and applications to help you.
Check for certifications and membership of organisations.  A reputable company will seek to achieve certain standards in all areas.
Rutland Plastics has ISO9001 Quality Management Standard along with the Medical Standard ISO13485 and Environmental Standard ISO14001  It is also an Investors in People registered company and is a member of the British Plastics Federation.
Testimonials.  Nothing tells you more about a company than the views of its existing customers.
Rutland Plastics has a number of testimonials in its brochure and would be happy to provide these.
Ask about the company's investment plans.  A company that invests in new equipment and technologies is forward thinking and will be more efficient which benefits you, the customer.
Rutland Plastics has always had a policy of continual investment, not just in new moulding machines but also in other areas of the business.  In the last few years, the company has made some major investments including the redevelopment of its factory site, purchased a 3D printer and implemented a new MRP system in addition to buying new moulding machines.
ARE THEY ISO9001 CERTIFIED?
This is probably the most important ISO certification and is recognised throughout the world.  Companies with this standard operate in accordance with an ISO9001:2008 certified quality management system.
Rutland Plastics has had this standard since 1989 (when it was BS5750).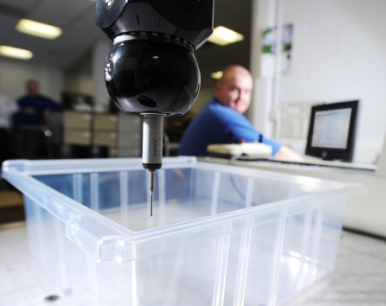 DOES THE COMPANY HAVE A QUALITY VERIFICATION SYSTEM?
To be sure of receiving consistent parts you need a supplier that has total quality management throughout the manufacturing process, using advanced checks where necessary.
Rutland Plastics will discuss and agree on all quality requirements for your part at the outset.  These requirements can include appearance, dimensions and flatness.  An approved sample is retained for reference and regular checks are carried out during production.  In addition to a variety of measuring equipment and gauges the company also has a CMM and X-Ray machine to support its quality checking process.
HOW MANY MOULDING MACHINES DO THEY HAVE AND WHAT ARE THEIR CAPABILITIES?
A plastic injection moulder with more machines are able to offer greater flexibility.  If there is a machine breakdown, more than one machine in a particular size range means production does not need to stop.  Injection moulding machines are measured in terms of tonnage and a wide range of sizes means different sized parts can be sourced from a single supplier.
Rutland Plastics has 31 machines ranging in size from 50T up to 1700T.  In simple terms, this means it can mould parts from just a few grams up to 48kgs in weight or up to 1.5m in size.  The factory operates 24 hours a day, 7 days a week.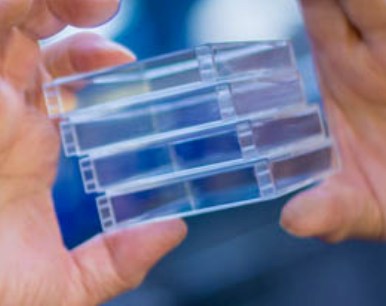 ARE SAMPLES AND REFERENCES AVAILABLE?
AN EXPERIENCED PLASTIC INJECTION MOULDER WITH A GOOD REPUTATION WILL BE HAPPY TO PROVIDE REFERENCES AND SAMPLES
Rutland Plastics will happily provide references on request and, in certain circumstances, provide samples.  Being a trade moulder it does not have its own products but moulds on behalf of other companies.  As a result, samples are limited but anyone visiting Rutland Plastics can view a range of parts demonstrating the company's capabilities and expertise.