REDEVELOPMENT FOR THE FUTURE
Rutland Plastics has just completed the redevelopment of their manufacturing site in Oakham.  The business has grown substantially since it was founded in 1956 and the plans show the commitment to the next 60 years.
Plans for the extended premises were drawn up by HSSP Architects.  Work was completed in three phases.  First to be built was the new office block in front of the existing injection moulding bays.  This has enabled all the company's administrative staff to be brought together along with the quality assurance department as well as a new employee rest area.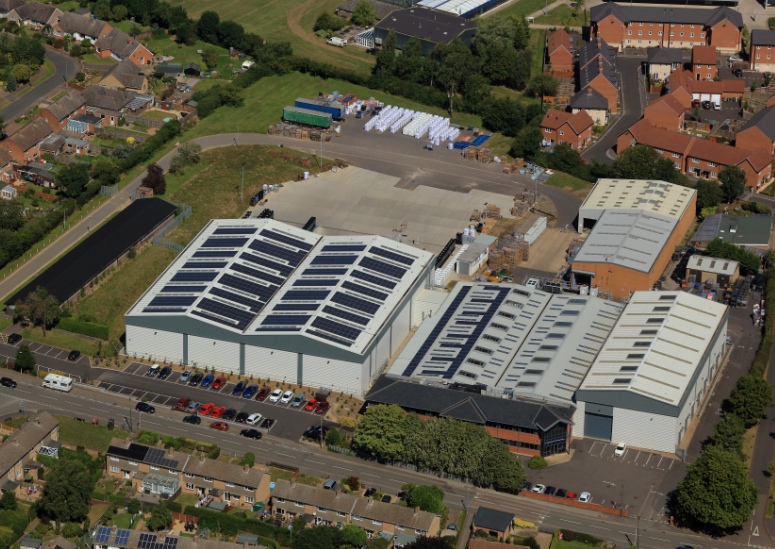 Once the redevelopment was completed the demolition of the current office, toolroom and maintenance area followed.  This was replaced by another production bay.  The additional space temporarily housed the toolmaking area as well as space for more moulding machines.  Production flow was also improved by moving machining and assembly operations into the main factory, previously housed in the rear of the former hosiery factory next door.  This space was acquired in 1989 at a time when Rutland Plastics was seeing rapid growth in the manufacture of electrofusion fittings for the gas and water industries.
When Coats Viyella closed in 2000, Rutland Plastics bought the rest of the building with a view to further expansion and the final phase saw the demolition of this entire building to be replaced by new warehousing. This new 30,000 sq ft facility became operational at the end of 2015 and has allowed for increased efficiency as well as allowing the company to offer greater flexibility to its customers.
The final phase was to convert the old warehouse at the rear of the factory to a new state of the art engineering department containing an expanded toolroom.  In addition to providing much needed capacity to permit the manufacture of more mould tools in-house, it also freed up space in the main factory for further expansion.
In total this development has provided a further 1000 square metres of space.  More importantly, the company has been able to expand in response to increased demand from both new and existing customers.  This has resulted in the addition of more than 30 jobs in the last 2 years.