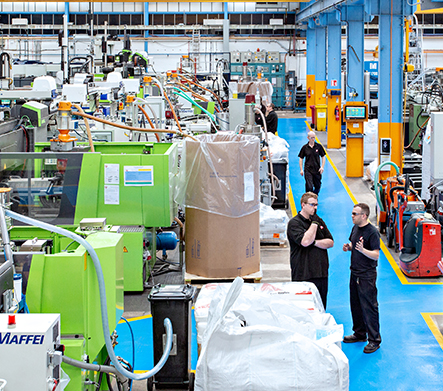 Rutland Plastics is a plastic injection moulding company based in Oakham in Rutland. We are looking for a shift leader, reporting to the Production Manager to ensure the smooth running of the production plan for the factory.
The successful candidates will be responsible for working in collaboration with the Quality Assurance lead and Shift lead-setter in order to deliver the Production & Warehouse plan. In addition, the Shift leader will be the focal point for any unplanned events, and must be able to make decisions under pressure in a variety of circumstances.
The ideal candidate will have:
A proactive attitude to resolving issues through good communication.
The ability to build positive relationships with a variety of people.
Min 3 years experience of working in a manufacturing environment.
A general understanding Production, Quality and Warehousing functions.
Minimum 2 years supervisory experience in production would be preferable.
The essential skills required of this role are;
Have a fair and consistent approach when dealing with people.
Excellent people-management skills, able to lead and Motivate others.
Able to demonstrate a logical approach to problem solving.
Have the ability to build team-spirit, and lead people through challenging times.
Willing to make decisions and take control when unplanned situations arise.
Be a role model for Rutland Plastics Values and associated Behaviours.
Promote a continual improvement culture.
Ability to work with colleagues across departments to achieve company objectives and solve problems.
Please send a covering letter outlining your skills, experience and suitability for the role, along with your CV, to Paul Thwaites.
Reference ID: PTHWAITES/SHIFTLEAD/2021
Application Deadline: 10/05/2021
Job Types: Full-time, Permanent
Salary: £14.50-£15.50 per hour
Benefits:
Company pension
On-site parking
Private medical insurance
Profit sharing
Schedule:
8 hour shift
COVID-19 considerations:
We follow strict Covid guidelines as outlined by our industry body The British Plastics Federation
Work remotely:
No
COVID-19 precaution(s):
Social distancing guidelines in place
Sanitisation, disinfection or cleaning procedures in place